ENSO HEALTHCARE
Enso Healthcare is an Asia-based healthcare solutions provider that deals in industry related products. Established in 2013, it is one of the leading aggregators for Sputnik V vaccines for RDIF (Russian Direct Investment Fund).
IN SPOTLIGHT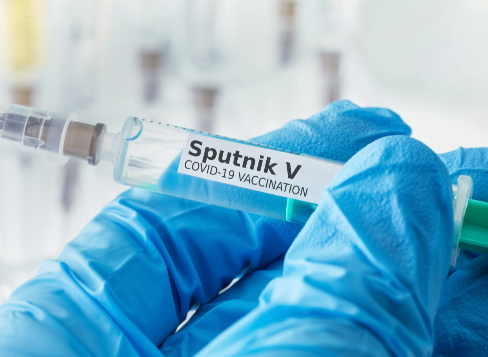 Enso Healthcare collaborates with RDIF to procure Sputnik V vaccines from India and other parts of the world. Russian Direct Investment Fund (RDIF) is Russia's sovereign wealth fund established in 2011 to make equity co-investments, primarily in Russia, alongside reputable international financial and strategic investors. RDIF has played a key role in fighting COVID-19 in Russia. The Fund has selected and funded the most promising testing system (COVID-19 SmartAmp), drug (Avifavir) and vaccine (Sputnik V) for COVID-19. RDIF acts as a catalyst for direct investment in the Russian economy.
HIGHLIGHTS
Sputnik V
91.4% KNOWN EFFICACY | 70+ COUNTRIES
Sputnik Light
79.4% KNOWN EFFICACY | 15+ COUNTRIES
OUR PAST PROJECT
PUBLIC PRIVATE PARTNERSHIP (PPP) IN MAHARASHTRA AND PUNJAB (2013 – 2015)
We were granted government contracts covering 140 million people across Maharashtra and Punjab. Enso Healthcare, however, exited the project after a pilot test center. The PPP was to cover all government hospitals in Maharashtra and Punjab.
A quick look at the PPP Contract covering Mumbai:
The estimated total contract performance over the ten years was USD 500m+.
10% below poverty line (BPL) patients were to be given diagnostic care.
The facilities offered at the diagnostic centres were to be:
CT-64 SLICE
CT-16 SLICE
MRI
ULTRASOUND
DR
MAMMOGRAPHY
X-RAY 300MA
X-RAY 100MA
DEXA SCAN
BUSINESSES

15+ YEARS OF EXEMPLARY GROWTH AND EXCELLENCE

The Enso Group endeavours to enlighten lives by harnessing the power of natural resources, science and technology across sectors that have the potential to impact lives.
CAREERS

ENSO - YOUR SPOTLIGHT TO SHINE
CODE OF CONDUCT

ETHICAL CONDUCT & CODE OF BUSINESS
LIFE AT ENSO

EMBARK ON AN ENRICHING PROFESSIONAL JOURNEY WITH THE ENSO GROUP