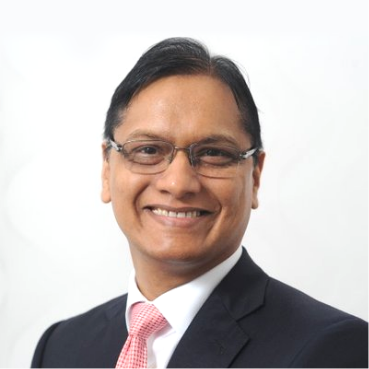 Leaders don't fit in. They stand out. Mr. Vinay Maloo proved it correct, right at the start of his career. Mr. Maloo, a commerce graduate from St. Xavier's College (University of Calcutta), envisaged the potential of the telecommunications sector and founded Himachal Futuristic Communication Limited (HFCL) in 1988. It was one of India's first private telecom companies. As the new millennium arrived, HFCL grew unprecedentedly with a market capitalisation of almost USD 4 billion.
Mr. Maloo has demonstrated the fundamental qualities of a great leader through the right partnerships he chose, the sound technologies he invested in the talented team of like-minded professionals he decided to share and accomplish his vision.
As the visionary of the Enso Group, he forayed into promising sectors like Solar, Energy, Mineral Mining, Infrastructure, Real Estate and Healthcare, to mention a few. Mr. Maloo thought ahead of his time as he endeavoured into telecom and natural resources. He encouraged other corporations to follow suit. He believes that natural resources are the backbone of all industries. With roots in India, the Group today has a robust presence across the globe.
Apart from being a prominent businessman, he has a wholesome personality. He is an ardent Jain, vegetarian by birth and enjoys the teachings of Jain monks. In his spare time, he practices yoga & meditation and occasionally works out. He currently resides in Mumbai.
CAREERS

ENSO - YOUR SPOTLIGHT TO SHINE
CODE OF CONDUCT

ETHICAL CONDUCT & CODE OF BUSINESS
LIFE AT ENSO

EMBARK ON AN ENRICHING PROFESSIONAL JOURNEY WITH THE ENSO GROUP