OVERVIEW
We are a conglomerate built on the foundation of virtuous Indian values. With humble inception in 2005, we have registered enormous growth by expanding across various critical sectors in over 10+ countries. We aspire to excel in every industry we venture into and set new benchmarks for the world to follow.
The word 'enso' epitomises strength, elegance, and one-mindedness. It beautifully resonates with the rationale behind our organisation.
We started our business venture by acquiring oil blocks in Jordan for exploration and production. Our stellar success and ambitious vision for the future boosted our confidence to expand and diversify into various sectors to become an international conglomerate in a short period of time.
Our corporate strategy of creating multiple drivers of growth has been instrumental in our unprecedented progress. Every initiative at Enso is anchored to our core competencies:
PERSISTENT OPPORTUNITY EVALUATION
THE CORE STRENGTHS THAT SET US APART:
Diverse experience of our employees.
Knowledge of the local conditions gained by strategic partnerships.
High standards of work ethics.
Ability to manage operations in diverse industries and economies.
Ability to mobilise financial resources.
OUR PROJECTS SPAN ACROSS THE FOLLOWING SECTORS:
Energy
Mining
Health Care
Real Estate
Solar Energy
In our pursuit of establishing profitable businesses worldwide, we endeavour to elevate communities where we operate. We inevitably integrate social and environmental concerns into our practices and decision making.
GLOBAL PRESENCE
Currently Enso caters to over countries across the globe.
BRAND PURPOSE

TO DRIVE THE INDIA GROWTH STORY BY
ACHIEVING EXCELLENCE IN EVERY SECTOR THAT
WE VENTURE INTO WORLDWIDE.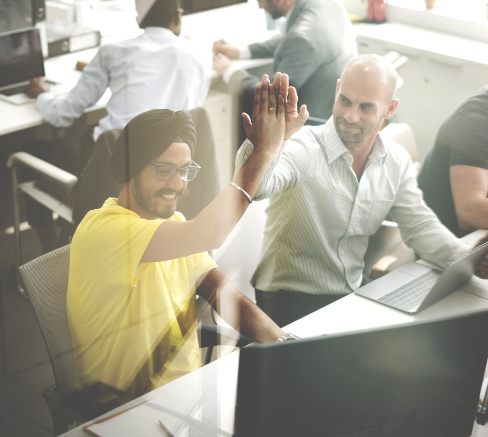 ENVIRONMENT CONSCIOUSNESS

NURTURING THE HARMONY BETWEEN HUMANS AND NATURE

An Enso Group company shall strive to provide a safe, healthy, clean and ergonomic working environment for all stakeholders and society. It shall prevent the wasteful use of natural resources, be committed to improving the environment, particularly concerning natural resources
CAREERS

ENSO - YOUR SPOTLIGHT TO SHINE
CODE OF CONDUCT

ETHICAL CONDUCT & CODE OF BUSINESS
LIFE AT ENSO

EMBARK ON AN ENRICHING PROFESSIONAL JOURNEY WITH THE ENSO GROUP